My name is Randall Daluz. That is my picture on the home page when I was thirty-seven years old. It was taken the first day of my trial just before opening statements. I was praying for strength. I was also praying for the victim's families, for I knew that the trial would no doubt be very difficult for them. I prayed for everyone in that courtroom regardless if they thought of themselves as friend or foe. I am not guilty of the crimes for which I have been wrongfully convicted, however I am not here to debate my guilt or innocence with you. That is not the purpose of this site which I have established with the help of God and some good people He put in my life. The only reason I have chosen to mention my case is because it is an important part of my salvation. Before all this, I did not have much faith in the Lord. I thought that even if He existed, He surely had forsaken me and did not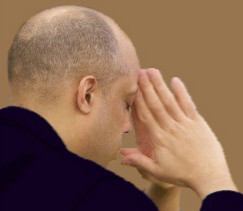 love me. It wasn't until I found myself completely desperate that I prayed to Him. My Lord answered my prayer.  He saved my life and left me with no doubt that He not only exists, but He loves me and has a plan for me.
I turned myself in on October 3rd, 2012. I began putting my faith in the Lord. When I arrived at Penobscot County Jail (P.C.J.), they put me in holding on suicide watch. Holding is where they keep the drunks and the "crazy people." It is a dark place, rank with the smell of urine and feces. I saw a grown man strip naked and cover himself from head to toe with feces. On the third day, a man was getting bailed out and he stopped in front of my cell and asked me if I would like his bible. I accepted it and began reading Psalms every day. I felt the Lord speak to me through those words. I have PTSD, so I was very anxious and overwhelmed with all that was happening to me. Those beautiful words were the only thing that soothed me. After being observed for a week, I was allowed to go to a maximum security block. I now had a tv and I was finally allowed to contact my family. I filled out a request and asked to speak to the Chaplain. I told him what I was accused of and I explained how God saved my life. I told him about my desire to become closer to God and live my life for Him.
He shared with me Luke 8:26-39:
          Then they sailed to the country of the Gadarenes, which is opposite Galilee.  And when He stepped out on the land, there met Him a certain man from the city who had demons for a long time. And he wore no clothes, nor did he live in a house but in the tombs.  When he saw Jesus, he cried out, fell down before Him, and with a loud voice said, "What have I to do with You, Jesus, Son of the Most High God? I beg You, do not torment me!"  For He had commanded the unclean spirit to come out of the man. For it had often seized him, and he was kept under guard, bound with chains and shackles; and he broke the bonds and was driven by the demon into the wilderness. Jesus asked him, saying, "What is your name?"  And he said, "Legion," because many demons had entered him. And they begged Him that He would not command them to go out into the abyss.
          Now a herd of many swine was feeding there on the mountain. So they begged Him that He would permit them to enter them. And He permitted them. Then the demons went out of the man and entered the swine, and the herd ran violently down the steep place into the lake and drowned.  When those who fed them saw what had happened, they fled and told it in the city and in the country. Then they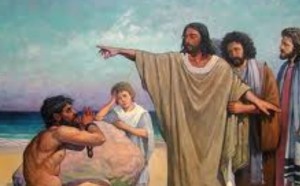 went out to see what had happened, and came to Jesus, and found the man from whom the demons had departed, sitting at the feet of Jesus, clothed and in his right mind. And they were afraid. They also who had seen it told them by what means he who had been demon-possessed was healed. Then the whole multitude of the surrounding region of the Gadarenes asked Him to depart from them, for they were seized with great fear. And He got into the boat and returned. Now the man from whom the demons had departed begged Him that he might be with Him. But Jesus sent him away, saying, "Return to your own house, and tell what great things God has done for you." And he went his way and proclaimed throughout the whole city what great things Jesus had done for him.
Verse 39 struck me ["Return to your own house, and tell what great things God has done for you." And he went his way and proclaimed throughout the whole city what great things Jesus had done for him.]  I felt like the Lord was speaking to me and telling me to share the great things that God has done. You see even though I was in jail, I knew that I was blessed to be alive. Still, I was not yet ready to fully trust God and ask Him into my heart. That didn't happen until November 7th, 2012. From that day on, my confidence and trust in the Lord grew and with it, Luke 8:39, the seed that had been planted the day I had met with the Chaplain.
I went to every church service and bible study. I had been moved to Ellsworth and my roommate,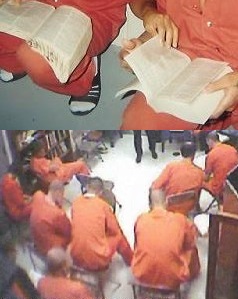 Al, was a believer. He had been serving the Lord for eighteen months. We began doing bible studies in our cell block. Even when we weren't studying, we talked about God. I just couldn't get enough of the Word. My fear and doubt began to fade away. Each and every day, I inch closer to the Lord. The jail administration was so impressed with our faith and good behavior that they moved us to general population. You have to understand that men accused of the crimes that I was accused of almost never make it out of maximum security. God opened the door for me. Right away I started a bible study in general population. I began sharing the Good News with everyone I came into contact with. In April, 2013 I got baptized in the county jail's garage. We convinced the administration to move us to a bigger block with fourteen men in it so we could share the Word with them. Thirteen out of the fourteen joined the bible study.
In July of 2013, I was offered a deal by the State. They were willing to drop the murder charges and convict me of a lesser offense. The catch was that they would "spoon feed me what to say." They wanted my testimony to match their theory. I refused and within forty-eight hours, I was shipped to the Super-max at Maine State Prison. I did nothing wrong, so I could not understand why I was being punished. I was kept locked up for twenty-three hours a day, alone. Well, not really alone, for I had the Lord with me. If they thought they would break me, they were wrong. During the time I spent in solitary, my faith grew even stronger.
I had met some good friends in Ellsworth who worked for M.P.A.C. – which is a group of volunteers who advocate for prisoners. They began a campaign to get me out of the Supermax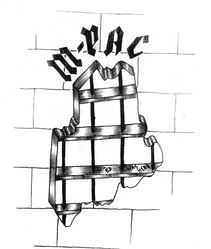 and back into a county jail. With their help, I was transported to the Kennebec County Jail in Augusta, Maine. That's where I met Deborah Jacobs, a woman who has become my mentor, sister, and one of my very best friends. She is a volunteer who visits inmates one-on-one and mentors them in the bible. That is the simplest way to explain what she does, but she is so much more than that. A few months after meeting her, Deborah decided to start a bible study for all the male inmates. During one of our one-on-one meetings, I suggested that she should allow inmates to speak and lead bible studies because we were short on outside volunteers to do it. I had a brother in mind to lead the service. Deborah said, "What about you?" to which I replied, "Meeeee?" "Yes, You!", she said, "I think you would be great at it." I had never spoken about God in front of so many people, but I knew it was God's will. I quickly realized I was a natural. The services were so packed that we had to split them up into two, one-hour services. I lead the first service and another brother lead the second. It was in these services that I found my calling.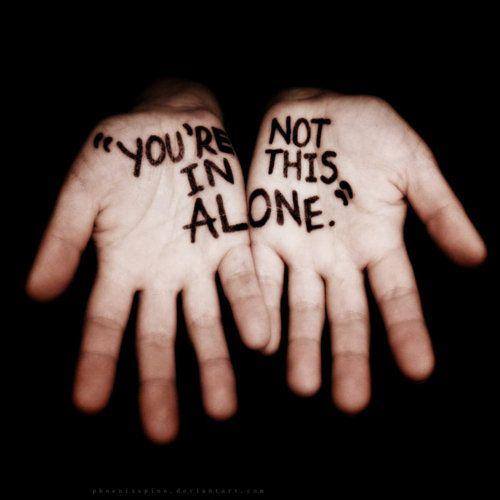 As my trial approached, I was moved back to Bangor. Once again, I was housed alone. Well, I am never really alone for the Lord is always with me. Deborah kept in touch via mail and she "jumped through hoops" to get approved as a volunteer to visit me at P.C.J., driving over an hour every other week to visit me for two hours. She also connected me with other local volunteers who demonstrated the love of Christ to me by praying for me and sending notes of encouragement. They have provided me with spiritual support from local clergy and bible study materials. They have even located a church-sponsored college-level program for furthering my biblical education.
The Lord has provided me with lots of support these past two years. It was not easy to accept the guilty verdict, especially with all the corruption that took place. But, my faith has not wavered. The Lord has blessed me with peace of mind. I know that Romans 5:1-5 is true. [Therefore, having been justified by faith, we have peace with God through our Lord Jesus Christ, through whom also we have access by faith into this grace in which we stand, and rejoice in hope of the glory of God. And not only that, but we also glory in tribulations, knowing that tribulation produces perseverance; and perseverance, character; and character, hope.  Now hope does not disappoint, because the love of God has been poured out in our hearts by the Holy Spirit who was given to us.] My life is proof of it.
I realize now that my old life does not matter, nor does anything that is of this world. What matters is that I have been saved and am now in the body of Christ.
          There is therefore now no condemnation to those who are in Christ Jesus, who do not walk according to the flesh, but according to the Spirit. For the law of the Spirit of life in Christ Jesus has made me free from the law of sin and death. For what the law could not do in that it was weak through the flesh, God did by sending His own Son in the likeness of sinful flesh, on account of sin: He condemned sin in the flesh, that the righteous requirement of the law might be fulfilled in us who do not walk according to the flesh but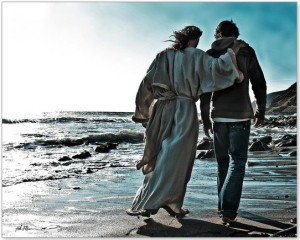 according to the Spirit. For those who live according to the flesh set their minds on the things of the flesh, but those who live according to the Spirit, the things of the Spirit. For to be carnally minded is death, but to be spiritually minded is life and peace. Because the carnal mind is enmity against God; for it is not subject to the law of God, nor indeed can be. So then, those who are in the flesh cannot please God.
          But you are not in the flesh but in the Spirit, if indeed the Spirit of God dwells in you. Now if anyone does not have the Spirit of Christ, he is not His. And if Christ is in you, the body is dead because of sin, but the Spirit is life because of righteousness. But if the Spirit of Him who raised Jesus from the dead dwells in you, He who raised Christ from the dead will also give life to your mortal bodies through His Spirit who dwells in you.
          Therefore, brethren, we are debtors—not to the flesh, to live according to the flesh. For if you live according to the flesh you will die; but if by the Spirit you put to death the deeds of the body, you will live. For as many as are led by the Spirit of God, these are sons of God. For you did not receive the spirit of bondage again to fear, but you received the Spirit of adoption by whom we cry out, "Abba, Father." The Spirit Himself bears witness with our spirit that we are children of God, and if children, then heirs—heirs of God and joint heirs with Christ, if indeed we suffer with Him, that we may also be glorified together.
…that is what matters.
I no longer serve this world and I no longer walk in darkness. I serve Almighty God and walk in His eternal light.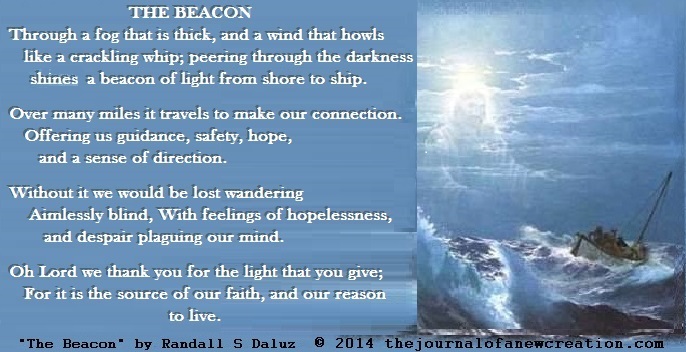 I live to glorify Him, hallelujah!
Despite these walls that confine my physical body,
I am spiritually free!  Hallelujah!
I am no longer a part of it,
praise God!
I love to share what the Lord has done for me. I am not special. The Lord will love and free anyone who will accept Him. If you have not accepted Him as your Lord and Savior, please open your heart and let Him in. Words cannot express the power of salvation; the joy you will feel! Praise God, for He is good; For His mercy endures forever. Amen!
There is no doubt that the tragedy that brought me here is awful. I have no intention of disrespecting or diminishing the memory of the victims by writing this. What the Lord is doing in my life is awesome and I have to share it with the world. Our Lord is so wonderful that He takes tragedies and turns them into triumphs. He makes a crooked path straight. There is nothing that you have done that the Lord won't forgive. Despite my current circumstances, I am filled with joy for I know that I am saved and I am going to heaven. I know that my Lord saw fit to use a wretch like me to spread His Word. I do not deserve any of that; none of us do. But, God loved us so much that He sent His Son to be tortured and die for our sins and then made it so we could make a choice. The greatest gift that the Lord ever bestowed on us is the freedom of choice. He did not want us to be robots or ants. He wants us to be independent thinkers, unique in every way. Thus, he has allowed us to choose our own destiny. He has a plan for all of us, but we can choose not to follow it if we want.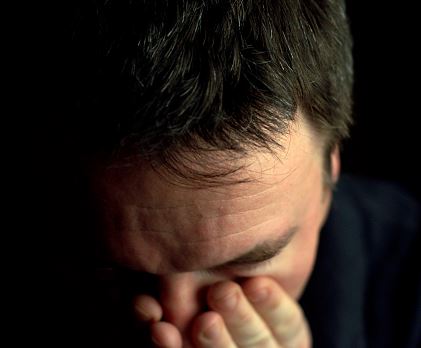 Some people believe God isn't real because they cannot see Him. God is everywhere. He likes to use us to help each other and in so doing, He teaches us to love one another and to look after each other.
If you are not saved, then you probably feel hopeless; the world seems dark and bleak. You probably have anxiety and you may be filled with worry and doubt. You may be self-medicating with drugs and alcohol and you wake up each day feeling empty and lonely. I promise you that God can take all that away. He can fill that hole, the void, you have in your heart. That may seem impossible to you, but it says in the bible, Luke 1:3 – "For with God nothing will be impossible." and it says in Matthew 18:26 – But Jesus looked at them and said to them, "With men this is impossible, but with God all things are possible." Anything is possible with God.
This is only a small sample of my story and it is a tiny example of what God can do for you if you let Him in; if you make the choice. I leave you with this… John 14:1-6 "Let not your heart be troubled; you believe in God, believe also in Me.  In My Father's house are many mansions; if it were not so, I would have told you. I go to prepare a place for you.  And if I go and prepare a place for you, I will come again and receive you to Myself; that where I am, there you may be also.  And where I go you know, and the way you know."  Thomas said to Him, "Lord, we do not know where You are going, and how can we know the way?"  Jesus said to him, "I am the way, the truth, and the life. No one comes to the Father except through Me."
May God bless and keep you! Love in Christ,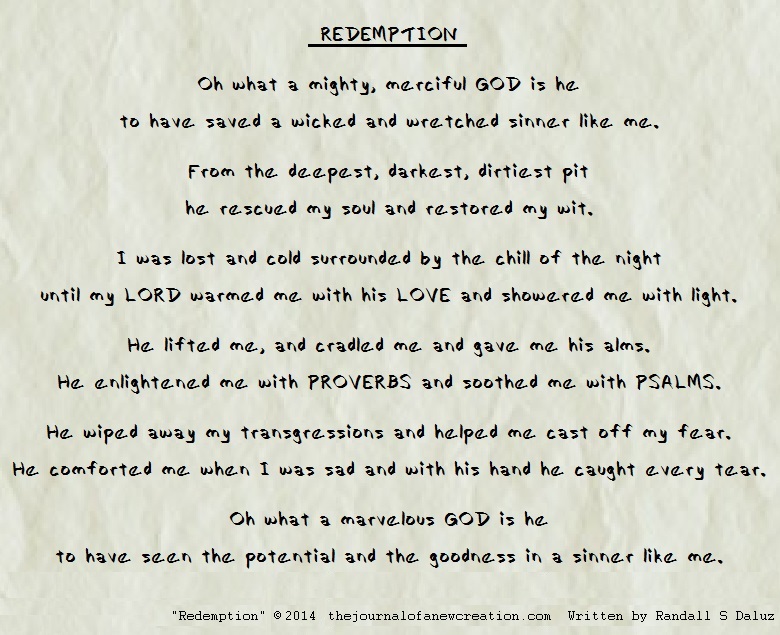 "Redemption" / "Spiritual Testimony" Page
© 2014 thejournalofanewcreation.com
Written by Randall S Daluz