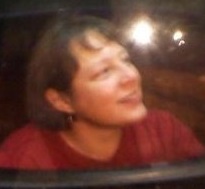 This interview is a very special one for me. It was an honor to interview one of my mentors. I have met a lot of good Christians during my journey. All of them have been very encouraging to me. I have known Deborah for over a year now. We met at the Kennebec County Jail in Augusta. As with all people I encounter, I was very skeptical of her at first. She did not recognize me at first and I did not tell her why I was in jail. It had been a year since I had turned myself in. So, many people in Augusta did not realize who I was. Eventually, Deborah and I built a great rapport and forged a real friendship. The more I got to know her, the more I realized what an amazing person she truly is. The Lord is truly working through her. You can see his hand in everything she does and yet she is so humble. She and some other volunteers have helped me to realize that there are truly good and wonderful people in this world. I cannot stress how important it is to an inmate (or any sinner for that matter) to see that there are truly good and kind people who love them because God loves them.
When you live the kind of lifestyle I did, you become jaded and cynical about people and the world. It is one of the devil's tools that he uses to separate us from God and His people. The devil convinces people they are worthless, hopeless and that life is meaningless. He lies and tells them nobody loves them…especially now that they are criminals or addicts. The father of lies tells them that they will never be clean and that they are too dirty to be loved and accepted by God or society. And when people reject them it makes it seem like that is the truth. People like Deborah prove that that dirty old devil is a liar. God does love us. People do care about us. We can be cleansed. We are valuable to both God and society. We can be reunified with our Lord and brothers and sisters. There is a place for us in the body of Christ.
Acts 10:15   And a voice spoke to him again the second time, "What God has cleansed you must not call common." (NKJV)
Hallelujah! Praise the Lord!
The next time you pretend to judge someone based on their sin, remember by doing so you are doing the devil's work. I urge you to do God's work. Get involved. There are many ways you can help jail ministry. When you do help, you're not just helping an inmate, you are saving a soul and you are helping your community. Someday most inmates will be released. Our current broken system guarantees that most will commit new crimes. The system isn't doing its job – which means society needs to step up. Just as it takes a village to raise a child, so too does it take one to rehabilitate the lost ones.
Matthew 25:34-40
"Then the King will say to those on His right hand, 'Come, you blessed of My Father, inherit the kingdom prepared for you from the foundation of the world: for I was hungry and you gave Me food; I was thirsty and you gave Me drink; I was a stranger and you took Me in; I was naked and you clothed Me; I was sick and you visited Me; I was in prison and you came to Me.' Then the righteous will answer Him, saying, 'Lord, when did we see You hungry and feed You, or thirsty and give You drink? When did we see You a stranger and take You in, or naked and clothe You? Or when did we see You sick, or in prison, and come to You?' And the King will answer and say to them, 'Assuredly, I say to you, inasmuch as you did it to one of the least of these My brethren, you did it to Me.'" (NKJV)
Praise God for He is good; for His mercy endures forever.
__________________________________________
Deborah Jacobs Interview:
Q1: How long have you been a believer and how did you come to the Lord?
Forty-four years. When I was a child, I went to bible camp. I was raised in church and I had heard about Christ, but I did not understand that He died for me until I went to camp. That's when I gave my life to Jesus.
Q2: How long have you been involved in prison ministry and what was it that got you started?
Seven years.

Just as Jesus Christ came to Earth to identify with us, He has given me the desire & the ability to identify with inmates — He has given me His heart for them. In Matthew 25 when Jesus said that He was in prison & they visited Him, I realized that this meant that Jesus IDENTIFIES so much with prisoners that He says that He is there WITH them! I decided then & there that if that's where Jesus is, that's where I want to be too!

When I was only serving in my local church, I realized that I was a candle in an already well-lit room. That people who are already in church have many resources available there to help them to grow and mature. But that God also cares about those who are living in the darkness "without hope and without God in the world." (Ephesians 2:12)

I felt that God wanted me to bring my little candle into the darkness, & there it would shine brightly as a beacon for the lost.
Q3: How many inmates are you currently mentoring and where are they located?
I mentor approximately ten inmates one-on-one, and some who are released on the outside as well. The numbers fluctuate – some are short term, some are long term mentees. It's hard to put an exact number.
Q4: I know you work tirelessly. Why do you think it's important to do what you do despite the difficulty?
I love what I do. I have never loved anything more … other than being a wife and mother. After that, ministry in lock-up has become my greatest passion.
Q5: Do you consider your work to be rewarding?
Without a doubt. It is one of the most rewarding things I have ever done in my life.
Q6: What is your dream or goal with prison ministry?
My dream is that inmates will come to know what God is like, how much He loves them, & give their hearts & lives to Him. A lot of men & women are confused about God and they don't understand that He loves them. By me coming in to minister to them, they are seeing physical proof of God's love for them. I believe that everyone has a God-given purpose for living, and those who are incarcerated got lost along the way. My goal is to reconnect them with God and help them find their purpose.
Q7: Do you feel that it is your duty as a Christian to bring salvation to prisoners?
Yes, but it took me too long to realize that. This is not a heavy burden or duty — It is a blessing that I greatly enjoy! Jesus' yoke is "easy" & His burden is "light."
Q8: What are some of the challenges you face while doing your work?
Discouragement. Sometimes you don't see the fruit as soon as you hope to see it. Sometimes there are deterrents. The rules of the system are hard to navigate at times.
Q9: What is it that the body of Christ could do to help?
Open themselves up to have God's heart for prisoners. Take interest in inmates and all who are poor, sick, hungry & desperate. Pay attention to the broken around us! If we don't pay attention to what is going on in our world, how can we help? When we read about the life of Christ in the Gospels, we can see that He noticed people, He looked intently upon them, & as a result was moved with compassion on them. Out of that compassion flowed kindness, friendship, instruction, healing, deliverance, & ultimately suffering & the cost of His life. He wants us to care enough to see inmates & other broken people with the eyes of Christ, & also be willing to lay down our lives for them.

Practical ways to become involved are:
1) To be trained to mentor inmates in lock-up or upon release
2) To volunteer behind the scenes with a variety of ways
3) Donate to further the work of those on the front lines
4) Pray

One of the primary roles Ken Hawley and I play with Straight Ahead Ministries of Maine is to recruit & train volunteers in local churches, who then "adopt" their county jail or prison & serve in a variety of capacities in that facility, or as mentors when inmates are released.

Not every inmate wants to know about God or change their lives, but many do. We need to help the ones we can. We need to support them by discipling them, mentoring them, giving them jobs and help when they are released.

Christ-followers need to be willing to be like Ananias who received the word of the Lord about Saul in Acts 9:11-17, though at first he was skeptical because of Saul's "criminal history":
11 So the Lord said to him, "Arise and go … and inquire at the house of Judas for one called Saul of Tarsus, for behold, he is praying.  12 And in a vision he has seen a man named Ananias coming in and putting his hand on him, so that he might receive his sight."  13 Then Ananias answered, "Lord, I have heard from many about this man, how much harm he has done to Your saints in Jerusalem.  14 And here he has authority from the chief priests to bind all who call on Your name."  15 But the Lord said to him, "Go, for he is a chosen vessel of Mine to bear My name before Gentiles, kings, and the children of Israel.  16 For I will show him how many things he must suffer for My name's sake."  17 And Ananias went his way and entered the house; and laying his hands on him he said, "Brother Saul, the Lord Jesus, who appeared to you on the road as you came, has sent me that you may receive your sight and be filled with the Holy Spirit."  18 Immediately there fell from his eyes something like scales, and he received his sight at once; and he arose and was baptized.
Q10: I am certain that potential volunteers will read this interview. What message do you have for them – as far as why they should volunteer?
1. I would encourage them not to limit God — On the surface, I am perhaps one of the least likely people to serve God in lock-up. But when I allowed God to open my heart so that He could give me His heart for inmates, none of that mattered… It only mattered that I wanted to build a bridge to inmates with the love of Christ for the glory of Christ. And God has been teaching me how to do that ever since! This has been one of the greatest adventures of my life!

2. While perhaps not everyone will serve Jesus in lock-up, I pray that everyone reading this interview will take a moment to open their hearts up to God and ask Him to give them His heart for people — to open their eyes to the plight of the broken.

3. Then I urge them to move out to the places where they SEE the need, even if they feel UNCOMFORTABLE, or even though it may seem UNNATURAL for them to be in those places, because it is then that we come to realize how much we must rely upon the equipping of the Holy Spirit, & His enabling in order to serve effectively.

4. As a result, I pray that more of God's people will begin to serve Him in lock-up, or in any place that there are broken, sick, hungry, thirsty & desperate people. It is only "in the trenches" of obedience to the call of God that we receive great joy & deepened love as we serve our Savior with the love of our Savior, while "making disciples," for His Kingdom and for His glory!

If anyone would like to know more about becoming involved in jail or prison ministry, please contact:

Deborah Jacobs, Institutional Coordinator
Straight Ahead Ministries of Maine
PO Box 63
Vassalboro, ME 04989

(207) 692-4547

Straight Ahead Ministries of Maine Facebook Page