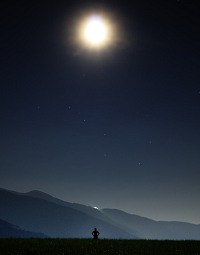 Dearly Beloved:  May GOD's love, mercy, peace, grace and light be ever upon you.  Let me start by offering an apology to all of our loyal readers.  You may have noticed that my writings have not been posted as regularly as they used to be.  My dear friend, Terry, is in charge of posting all the content on this site and maintaining the site's upkeep.  For the past year, Terry's husband, my dear brother and pastor, Tom Shuford, has been suffering kidney failure and as a result he has been placed on dialysis.  My dear sister, Terry, has been doing the dialysis treatments for Tom at home five days a week.  She has also been providing round the clock care for my dear Brother Tom tending to his every need.  Tom has been in and out of the hospital and he has numerous doctor's appointments.  Terry has a full time job caring for Tom.  She is his chauffeur, chef, doctor, nurse, secretary and maid.  Then, to top it all off, she takes what precious little time she has and takes care of this site.  I am so grateful to GOD for her.  Tom and I are both in dark places in our lives, but GOD has provided a light in the darkness in the form of Terry.  She never complains nor does she seem too tired to fulfill the mission that our LORD has entrusted her with.  I spoke to Terry by phone this morning,and we discussed the difficulties that she is faced with.  Neither of us could believe that it has been a year since Tom first went on dialysis.  He has had so many difficulties.  So much pain and sickness.  All of us who love him have prayed and begged GOD to intervene.  And, in the midst of all of the darkness that has surrounded Tom, there has been light.  GOD has intervened.  Terry and I realized that during our conversation.  You see, as we discussed how hard the past year has been, the LORD put it on my heart to tell Terry, "Yes, my sister, it has been a hard year, but it has been a good year; for Tom has survived every test and trial."  GOD is so amazing!  Hallelujah!!!  Praise His name!!!  How mighty is he to spare my brother for yet another year. Thank you, JESUS!!!!!!  GOD is all powerful!  He is so calculated and precise in His planning.  You see, just as He has used people to shine a light in the darkness that has surrounded Tom and Terry; so, too, has He used them to be light to others.  Everything GOD does contains lessons and blessings.  We need only look through our spiritual eyes to recognize that.  All of us face darkness in our lives.  Somewhere in that darkness there is always light.  There is always hope – that is to say, if you believe in that light.  You see, in order to truly and fully experience the light in your darkness, you must fully and wholly have faith in it.  JESUS is the light that shines in the darkness.  He is the only hope we have to escape the darkness.  Drugs, alcohol, sex, material wealth will not take you out of the darkness nor will they take the darkness out of you.  Those are all smoke and mirrors; illusions designed to blind you to the light.  They won't help you.  They will only breed more darkness.  They are not blessings.  They are a curse.  They bring out the worst in us while GOD brings out the best in us.
This world is controlled by crooked and corrupt heathens who have made trillions of dollars appealing to our sinful nature and desires.  They are greedy monsters who pray on our weaknesses.  Mankind is weak by our own nature – prone to immorality and malice.  That is part of us.  It is the darkness which dwells within us.  Only light can defeat darkness.  Only love can overcome hate.  GOD IS LOVE.  HE is the light.  We cannot truly overcome the darkness without Him.  If you have not accepted the LORD JESUS CHRIST as your King and Savior, now is the time.  Aren't you tired of living in darkness?  Are you not tired of the pain and worthlessness you are feeling?  I know that you are sick and tired of hurting.  I know that you want to experience real love.  I know that you are tired of trying to kill your pain with substances only to discover that they cause more pain.  Yeah, I know how you feel because I used to be just like you – LOST!  If you are ready to put all of that behind you and get found, then repeat the prayer below.  What do you have to lose?  When one is all the way down, there is nowhere to go but up.  Come now, take the LORD's hand and repeat this prayer:
"Dear Jesus, I know that because of my sin I need Your forgiveness.  I believe that You died on the cross for my sins.  I believe You rose again so I could live with You.  I want to stop living for myself and start living for You.  I want Your peace in my life. I want forgiveness for my sins.  Please come into my heart and change my life.  I want to live with You forever.  I want You to be my Lord and Savior.  In Jesus' name.  Amen."
If you said it and you meant it, then you are my brother or sister in Christ and I welcome you to the light.  Please contact us.  We want to help you on your journey.
There is light in the darkness.  Just look at my friend, pastor and brother, Tom.  Even in the midst of the suffering, sickness and pain, he feels he still has the love and courage in his heart to be a light to people like me.  He still visits people in prison and spreads the word of GOD.  The Lord has made him a beacon of light and hope, a lighthouse in the darkness and fog that guides the lost to the path of light.
Dear GOD, thank you for people like Tom, people like Terry, people like all the beautiful Christians who allow you to use them as a light in the darkness.  LORD, thank you for using a wretched sinner like me.  I love all of you out there.  Please bear with us.  We are doing our best to keep this site up and running.  Pray for us as we pray for you.  Keep on coming back here.  Know that even when we are unable to post, we still love you and wish you blessings, love and peace.  Amen!
May GOD bless and keep you!  May you seek Him!  May you look for and find the light!  Amen and Amen!!!
Love in Christ,
Randall
(A man who has found the light in the darkness and strives to be a light to others.)