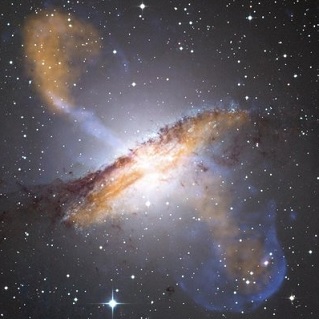 I Corinthians 2:12  " Now we have received, not the spirit of the world, but the Spirit who is from God, that we might know the things that have been freely given to us by God."
Dear Readers,  Greetings, blessings and grace to you, my brothers and sisters.  I would like to speak to you about things and people which are not of this world.  Now, I'm not talking about little green men or martians with ray guns; Nor am I speaking of alien abductions.  This is not about close encounters.  No, sir.  I want to talk to you about things which are supernatural.  Things like the love of Christ, the grace of God, true salvation and the Holy Spirit.  I want to talk about joy, peace and love – the kind which is completely out of the realm of understanding to an unsaved person.  Romans 12:2 says, "And do not be conformed to this world, but be transformed by the renewing of your mind, that you may prove what is that good and acceptable and perfect will of God."  Now, it is important to note in this verse, that Paul [the author] is not speaking of our beautiful planet earth per se; Nor is he suggesting that we not get along with the people on it.  What he is talking about is the sinful nature of this world; the corruption which has taken over the vast majority of this world.  It is the evil, greedy, lustful temptations of this world that lead men and women to darkness.  The sinful nature of this world has become as a bottomless pit, a black hole, an evil abyss which swallows non-believers whole.  Be you not conformed to it.  Be not given to its temptations.  Beware the sinful wishes of this world; For they will devour you.
We cannot defeat the sinful nature of this world alone.  On our own, we are defenseless.  This world would ravage us.  Only the love of Christ can save us.  When we accept Jesus and undergo a spiritual rebirth, we are no longer part of the sin of this world.  When we are born again, we are of God.  We become new creations in Christ.  We are no longer part of the sinful natural world.  We become part of the supernatural kingdom of Christ.  If you are not saved, that is a lot to comprehend.  People who do not believe, cannot see past their surroundings.  Life can seem very bleak indeed for them.  What is there to look forward to if all you see is the sin and corruption that plagues this world?  What a lonely feeling that is.  I know, because I have felt it in the past.  You wake up every day and say to yourself, "What's the point of all this?"  You become cynical and depressed.  If you choose salvation and come into the Light, you will no longer feel that way.  You will give up being cynical when you realize that there is more than meets the eye.  When you fall on your knees and accept Jesus, you will no longer dwell on the things of this world; For your eyes will be focused on Christ.  You will come to realize that someday you shall reap rewards in Heaven.
Let me explain something that you may not have understood before.  We who are saved are royalty.  Did you know that?  You see, Jesus is the King of all kings.  Thus, if we are part of Him, we too are kings and queens.  If you have the spirit of Jesus in your heart, then you have the spirit of a king within you.  Not just any king, but the ruler of all kings.  Amazing, isn't it?  You may be considered a peasant or a pauper in this world, but in heaven you shall rule with Christ.  All of the evil rulers of this world shall one day bow to Christ.  All of them who refuse to serve Him shall know eternal damnation.  I pray for them.  I pray they realize that having power in a sinful world is meaningless in eternity.  Woe to you oppressors.  You shall reap what you sow.  There shall never be tyrants in heaven.  My beloved brothers and sisters, I know some of you are suffering, as am I.  But, be you not dismayed; For we shall one day be together in Paradise.  Amen!  Hallelujah!  Praise God Almighty!!!  Be strong, be joyful, believe.  I love you.
May God bless and keep you!  May you be of God and not of the world!  May you find your treasures in heaven!
Love in Christ,
Randall
(a man of God, not the world)
Romans 12:9-21
"Let love be without hypocrisy. Abhor what is evil. Cling to what is good. Be kindly affectionate to one another with brotherly love, in honor giving preference to one another; not lagging in diligence, fervent in spirit, serving the Lord; rejoicing in hope, patient in tribulation, continuing steadfastly in prayer; distributing to the needs of the saints, given to hospitality.  Bless those who persecute you; bless and do not curse. Rejoice with those who rejoice, and weep with those who weep. Be of the same mind toward one another. Do not set your mind on high things, but associate with the humble. Do not be wise in your own opinion.  Repay no one evil for evil. Have regard for good things in the sight of all men. If it is possible, as much as depends on you, live peaceably with all men. Beloved, do not avenge yourselves, but rather give place to wrath; for it is written, "Vengeance is Mine, I will repay," says the Lord. Therefore "If your enemy is hungry, feed him; If he is thirsty, give him a drink; For in so doing you will heap coals of fire on his head."  Do not be overcome by evil, but overcome evil with good."