Luke 15:29-32  So he answered and said to his father, 'Lo, these many years I have been serving you; I never transgressed your commandment at any time; and yet you never gave me a young goat, that I might make merry with my friends.  But as soon as this son of yours came, who has devoured your livelihood with harlots, you killed the fatted calf for him.'  "And he said to him, 'Son, you are always with me, and all that I have is yours.  It was right that we should make merry and be glad, for your brother was dead and is alive again, and was lost and is found.'"
Dear Readers,  When I was a child, my mother brought me to church on Sundays.  I have fond memories of going to church back then.  I loved the singing and clapping.  We always attended multi-ethnic churches.  I loved seeing people of all colors worshiping Jesus together.  I accepted Jesus as my Lord many times back then.  I attended Sunday school and bible camp.  And, I do believe I loved Jesus as a child.  As I got older, time and circumstances led me away from church and eventually away from God.  The further I drifted away from God, the worse my life got.  I lost my faith and with it, my peace.  I suffered a lot in my twenties.  I lost a lot of people that I loved.  I blamed God.  I got so angry at Him that I refused to believe in Him.  I thought He wasn't real and if He was, then He surely hated me and abandoned me, leaving me broken and forsaken.  I didn't understand God.  I could not fathom Him at all.  I question whether or not my acceptance of the Lord as a child was real.  Sure, I believed at the time, but I ask myself, "How could I have drifted so far and sunk so low if I truly was saved?"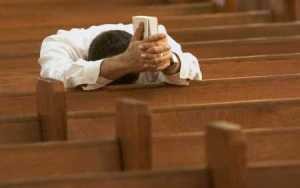 In November of 2012, I asked the Lord back into my heart and this time, I fully understood what I was asking for.  I was no longer an innocent child, but a grown man weathered by the world.  That is why I say I was not saved until that moment – in my own mind anyway.  God knows for sure.  I did not find Jesus in prison, He found me two months prior.  He showed me a miracle and left me no doubts.  I believed from that moment, but it took a few months to understand He would take me back.  I thought to myself, "How can the Lord ever love me?"  I read the Bible.  I went to church again.  And, I realized He never stopped loving me.  He was with me all along.  He was just waiting for me to open my heart to Him.  Let me tell you that Jesus has blessed me so much since I have returned to Him.  Praise His Name!  It is as if I never left.  Our relationship is stronger than ever.  He has been by my side through everything I've been going through.  I wouldn't have made it this far without Him.
I have often asked the Lord, "Why me?  What do you see in me?"  I am so happy to serve Him, but I feel undeserving.  It's not just me that God sees potential in, friends.  He sees potential in all of us.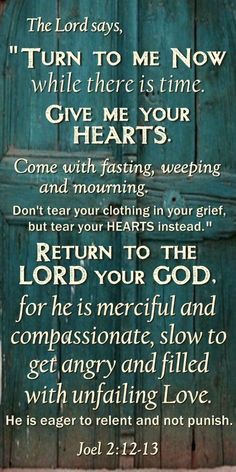 We can all be used in very mighty ways.  Just look what He is doing in my life.  I am nobody to the world, but I am somebody to the Lord.  And, so are all of you.  Maybe some of you have fallen away from the Lord.  Maybe you used to go to church, but you stopped.  Maybe you lost your faith.  Or, maybe you've been back-sliding.  I am here to tell you that you can come on home now.  Jesus is waiting for you with open arms.  He does not care how far you have fallen.  He loves you no matter what.  Just come on home. Let that ice around your heart melt.  Fall to your knees and recite this prayer:
"Lord, I am a sinner.  I have lost my way.  I have sinned against You in thoughts, words and deeds.  I know You are the Son of God and King of kings.  I know that You were crucified for the sins of all people.  I know that You died for those sins innocently.  I know that You defeated death and are risen after three days.  I ask You into my heart, Jesus.  I ask Your forgiveness, Lord.  In Your mighty name, Jesus, I pray.  Amen!"
If you said that prayer, then you are forgiven – as long as you meant it with all of your heart, soul and mind.  What once was lost, now is found.  You have received the Lord's amazing grace.  HALLELUJAH!!!  Praise God!  There is a party going on in Heaven right now for every one who said that prayer and meant it.  Welcome home.  I love you, brothers and sisters.  And, more importantly, God loves you.
If you're still "on the fence", keep seeking.  Open your mind and your heart and you will find the truth.  God is real.  He is realer than anything you have ever known.  Just let Him in and be forever transformed.  If you are a person who has lost their faith, come back to the fold.  The Lord is waiting for you.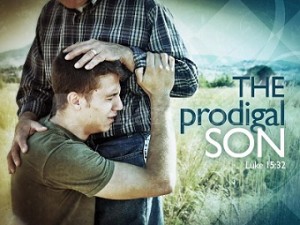 Luke 15:11-32  (The Parable of the Lost Son)
Then He said: "A certain man had two sons. And the younger of them said to his father, 'Father, give me the portion of goods that falls to me.' So he divided to them his livelihood. And not many days after, the younger son gathered all together, journeyed to a far country, and there wasted his possessions with prodigal living. But when he had spent all, there arose a severe famine in that land, and he began to be in want. Then he went and joined himself to a citizen of that country, and he sent him into his fields to feed swine. And he would gladly have filled his stomach with the pods that the swine ate, and no one gave him anything.  "But when he came to himself, he said, 'How many of my father's hired servants have bread enough and to spare, and I perish with hunger! I will arise and go to my father, and will say to him, "Father, I have sinned against heaven and before you, and I am no longer worthy to be called your son. Make me like one of your hired servants."'
"And he arose and came to his father. But when he was still a great way off, his father saw him and had compassion, and ran and fell on his neck and kissed him. And the son said to him, 'Father, I have sinned against heaven and in your sight, and am no longer worthy to be called your son.'  "But the father said to his servants, 'Bring out the best robe and put it on him, and put a ring on his hand and sandals on his feet. And bring the fatted calf here and kill it, and let us eat and be merry; for this my son was dead and is alive again; he was lost and is found.' And they began to be merry.
"Now his older son was in the field. And as he came and drew near to the house, he heard music and dancing. So he called one of the servants and asked what these things meant. And he said to him, 'Your brother has come, and because he has received him safe and sound, your father has killed the fatted calf.'  "But he was angry and would not go in. Therefore his father came out and pleaded with him. So he answered and said to his father, 'Lo, these many years I have been serving you; I never transgressed your commandment at any time; and yet you never gave me a young goat, that I might make merry with my friends. But as soon as this son of yours came, who has devoured your livelihood with harlots, you killed the fatted calf for him.'  "And he said to him, 'Son, you are always with me, and all that I have is yours. It was right that we should make merry and be glad, for your brother was dead and is alive again, and was lost and is found.'"
May God Bless and Keep You!  May those who are lost allow themselves to be found!  May those who left, return home once more!
Love in Christ,
Randall