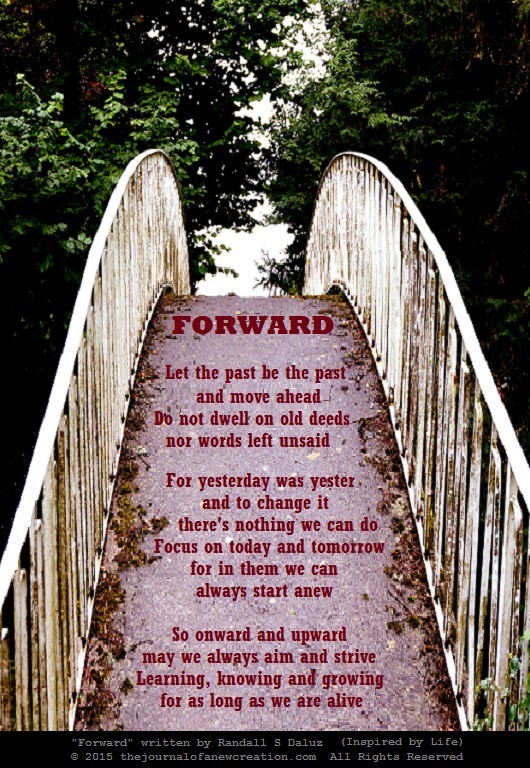 FORWARD
Let the past be the past and move ahead.
Do not dwell on old deeds nor words left unsaid.
For yesterday was yester; and to change it, there's nothing we can do.
Focus on today and tomorrow for in them we can always start anew.
So onward and upward may we always aim and strive.
Learning, knowing and growing for as long as we are alive.
"Forward"
Written by Randall S Daluz  (Inspired by Life)
© 2015 thejournalofanewcreation.com All Rights Reserved