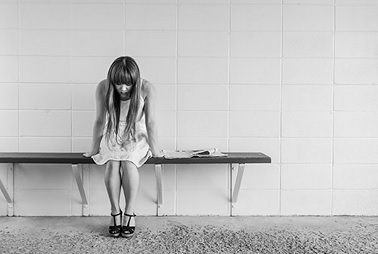 Psalm 23:4  Yea, though I walk through the valley of the shadow of death, I will fear no evil; For You are with me; Your rod and Your staff, they comfort me.
Dear Readers,  It is easy to feel lonely in this world.  Some of us may go through times of despair when we feel no one cares about us.  I have been there before; before I was saved.  You get the feeling of being lost, and you feel down and out.  That is the devil doing that to you.  He wants us to feel disconnected from love.  It makes it easier for him to lead us astray.  I was put in solitary confinement the first time two years ago, but I was never alone.  I had Jesus with me.  Once they gave me a bible, I was all set.  I had everything I needed.  I had never in my life been so isolated from the physical world before.  Yet spiritually, I had never felt better. [until recently]  God is so awesome.  Praise His Name!  Hallelujah!  In our darkest hours, on our coldest nights, no matter how great the adversity we face; Jesus is there with us.
I have gotten to the point spiritually where the more I struggle, the stronger I get; And I become ever more joyful.  It is truly wonderful.  It is to the point where I look forward to hardship; For with every battle comes the opportunity for the Lord and I to achieve victory together.  It is so awesome, it is beyond words.  It is one of the reasons that I try desperately to introduce people to Jesus and His gospel.  I feel so good, I want to share it with all of you.  I mean, here I am being persecuted and shafted, having been handed an unjust life sentence from a crooked justice system and I feel wonderful.  I know peace and joy for I have Christ in my heart.  Hallelujah!  Shout Amen!  I am not crazy.  I am not cold or callous.  What I am, is a man of faith.  I am a man who has truly come to the saving knowledge of Christ.  The old me would be full of worry and dread.  I would be angry and sad, wallowing in my own self pity, feeling completely alone.  That was the old man.  I am a new man now; a new creation in Christ.  Hallelujah!  I am no longer weak, for the Lord who dwells in me makes me strong.  Thank you, Jesus.
Friends, I want you to feel how I feel.  I want you to share in the joy of Jesus.  I want you to know peace and have the strength to weather any storm.  I want you to feel good when you are supposed to feel bad.  I want you to feel happy when you're supposed to feel sad; and joyful when you are supposed to feel mad.  I want you to experience the greatest feeling you ever had; one that will make you eternally peaceful and forever glad.  I want you to know JESUS!  Praise His Name!  Shout Hallelujah!  Amen!  All these things can and will be added to you when you accept the love of Christ.  I am here to testify to you that you don't ever have to be lonely ever again.  You no longer have to live a life of despair.  No, sir.  Just have faith and trust that the Lord will always be there and He will, for sure.  That's His promise and I can tell you from experience that the Lord always keeps His promises.  Amen!
Psalm 23:6  Surely, goodness and mercy shall follow me all the days of my life; And I will dwell in the house of the Lord forever.
May God bless and keep you!  May you accept Him and never again be alone.  May you live your life for Christ!  Amen!
Love in Christ,
Randall
(A man who is never alone)