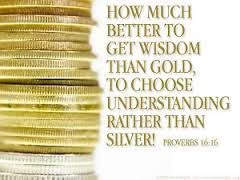 Proverbs 13:7  There is one who makes himself rich, yet has nothing; And one who makes himself poor, yet has great riches.
Dear Readers,  Do you want to be wealthy?  Would you like to be admired for your wealth?  Sounds nice, doesn't it?  If you answered "Yes" to any of those questions, you're not alone.  We all want to be wealthy, don't we?  I would like you to ask yourself something.  What does it mean to be truly wealthy?  You know, a lot of people already have wealth, but they are too blind to see it.  There are some people who believe they are wealthy, but they are lost, poor in spirit and lonely; For they know not the joy of Christ the King.  Now I am going to ask you again.  DO YOU WANT TO BE TRULY WEALTHY???  Shout "Amen!" if you do.  I've got awesome news for you, friends.  I can tell you a "foolproof" guaranteed plan to get really wealthy very quickly.  Yes, sir, I can.  It is not my plan, it is God's plan.  But, I have been anointed and appointed to share it with you.  The plan is salvation, folks.  Salvation will bring you true wealth.  YES, SIR!!  Praise God!  Anyone can achieve salvation.  God's wealth is free for all.  We can all be wealthy, always and forever.  Hallelujah!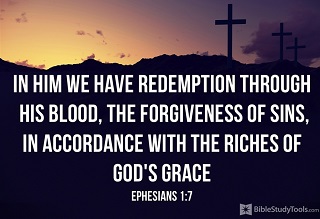 Thank you, Jesus!  That's right – everybody.  Amen!  It tells you how to do it, right in the Bible.
Romans 10:8-9  But what does it say? "The word is near you, in your mouth and in your heart" (that is, the word of faith which we preach): that if you confess with your mouth the Lord Jesus and believe in your heart that God has raised Him from the dead, you will be saved.  Verse 13 says, For "whoever calls on the name of the Lord shall be saved."  Praise God Almighty!  Hallelujah!  You can take that to the bank; For God said it in His Word, the living gospel of Jesus Christ.  Hear me, folks, you don't need money to be wealthy.  I am penniless right now.  I don't even have enough money to buy a postage stamp to send my children a letter.  Yet, I am wealthy, for I am in Christ.  The Lord has blessed me with a way to spread His message.  He has blessed me with people who run this site for free.  I have faith that the Lord will provide.  I am rich beyond my wildest dreams, for I have Jesus in my heart.  It is not wrong to be financially successful.  No, sir!  But, if all you have is money, then you are poor, my friends; For it is only when we are rich in love and spirit that we are truly wealthy. 
I thank God for allowing me to share His truth and love with you.  I thank you for reading my posts.  Your presence on this site is truly a blessing.  Come into the fold, my friends.  Experience God's grace, love and true riches.  I cannot promise you money, though God has been known to bless people financially.  What I can promise you for sure is that you will be truly and abundantly wealthy.  I Corinthians 13:3  And though I bestow all my goods to feed the poor, and though I give my body to be burned, but have not love, it profits me nothing.  God is love and love is God.  Amen!
May God bless and keep you!  May His favor shine upon you!  May you accept Him and become truly wealthy!
Love in Christ,
Randall